Today's featured senior session comes to you from Unforgettable Photography by Anna, located in Germantown, IL!
Describe this session for our readers:
"Makayla had 4 very distinct ideas for her senior session. With her first outfit we were going for an urban/editorial look and we decided to take it to downtown St. Louis. Her sister lives in an upscale loft apartment and we had rooftop access to create some killer images with the city skyline in the back. We also stopped in a cute bakery and candy shop on Cherokee Street for a few images, followed by lunch. Makayla's 2nd look was a little more natural and organic. Wearing a long flowing dress and flower crown, we found some flowers and fields and went with the natural look. Her 3rd idea was going to school and doing something that showed her aricstic side! All the pieces in the images were projects that Makayla had made. We wanted bright and fun with this look and I think we captured it perfectly! The last outfit was simple but show stopping. She wanted something that looked like it came out of a magazine. She wore a fitted black top with high waisted boyfriend jeans and bare feet. Those images were some of Makayla's favorite."
What inspired this session? 
"Makayla's love for fashion and the city, Pinterest, and Kylie Jenner."
What gear did you use?
"For this session I used a Canon 5D Mark III
Lenes : 85mm, 70-200mm, 50mm, 24-70mm
Reflector
Mola Beauty Dish
Photogenic Lights"
Hair and MUA?
"Nicole Quisumbing, Owner of Perfectly Polished Salon in Trenton, IL
Nicole just so happens to be Makayla's big sister!"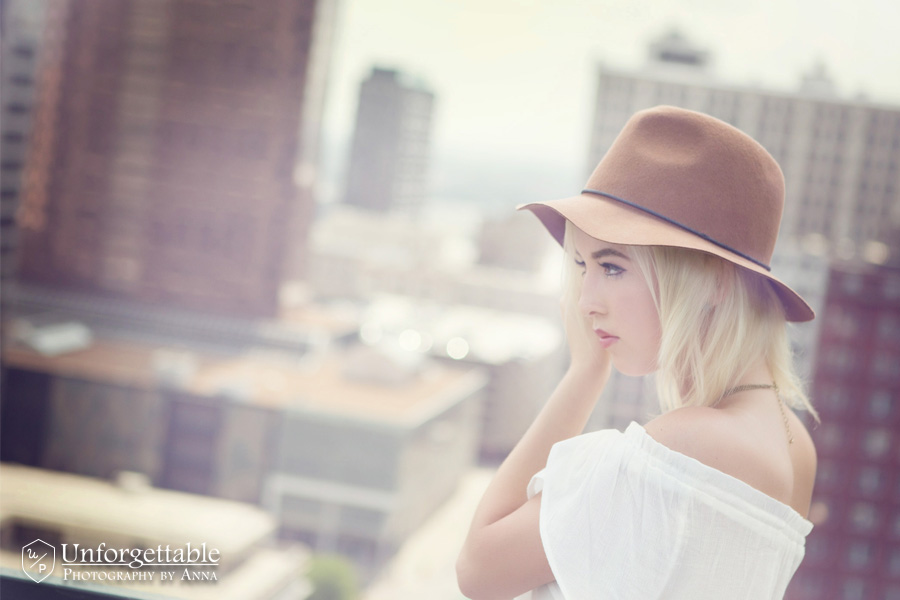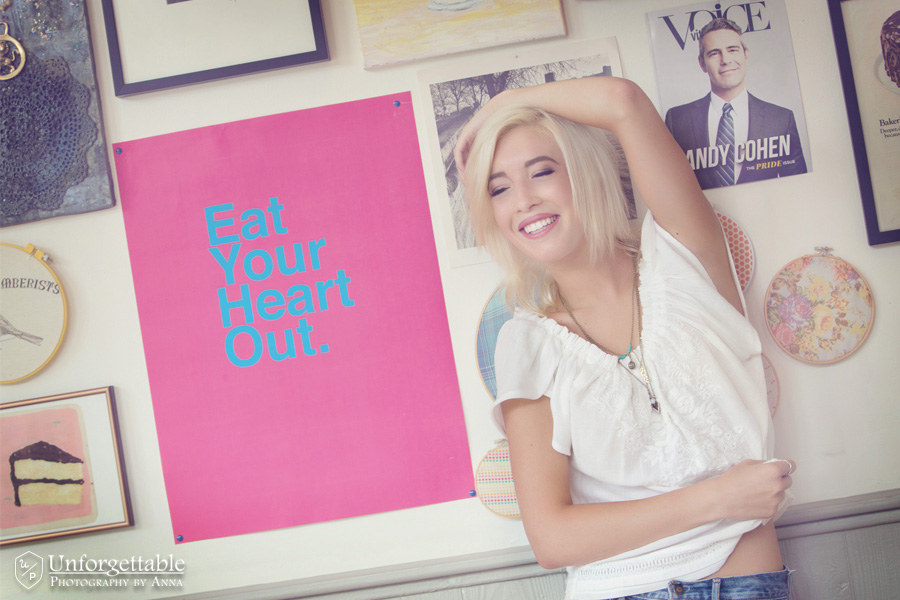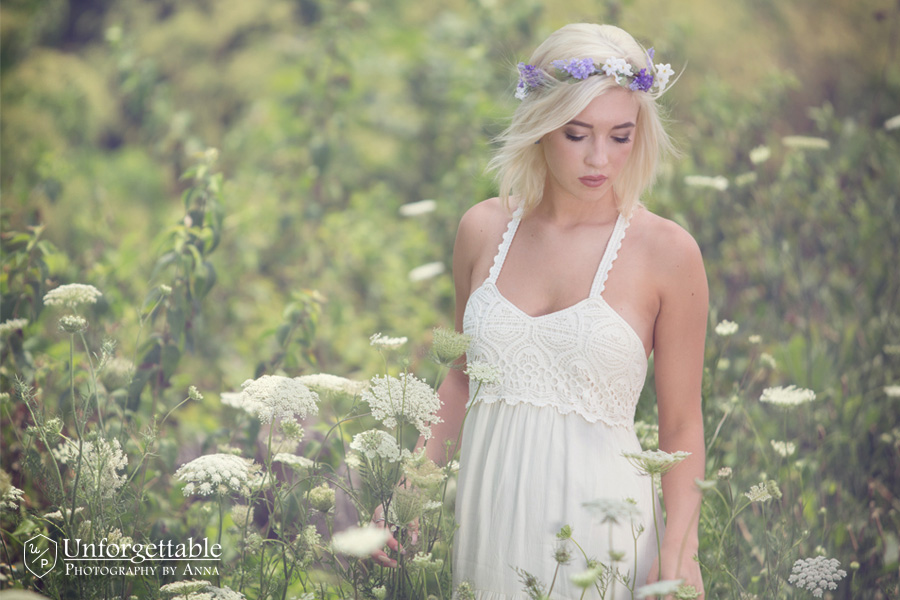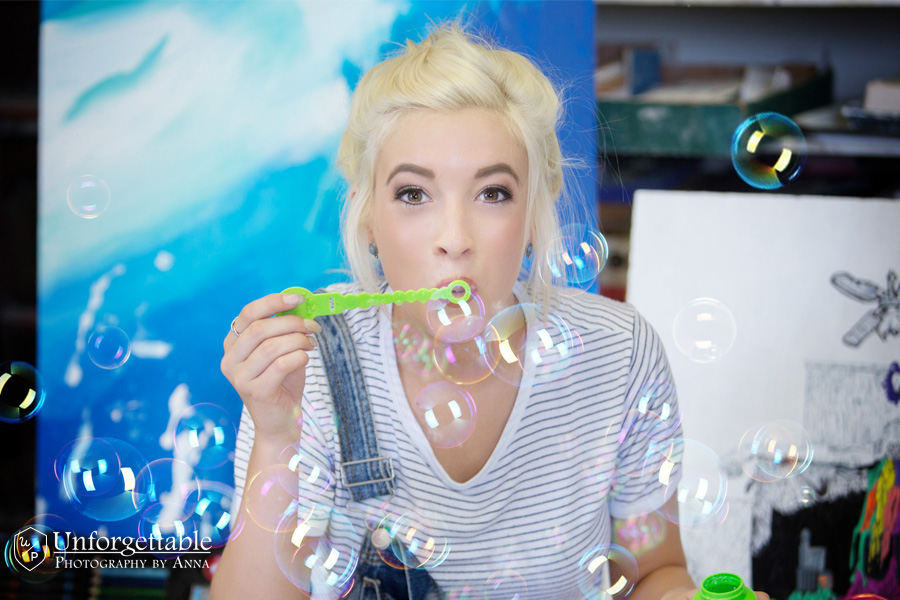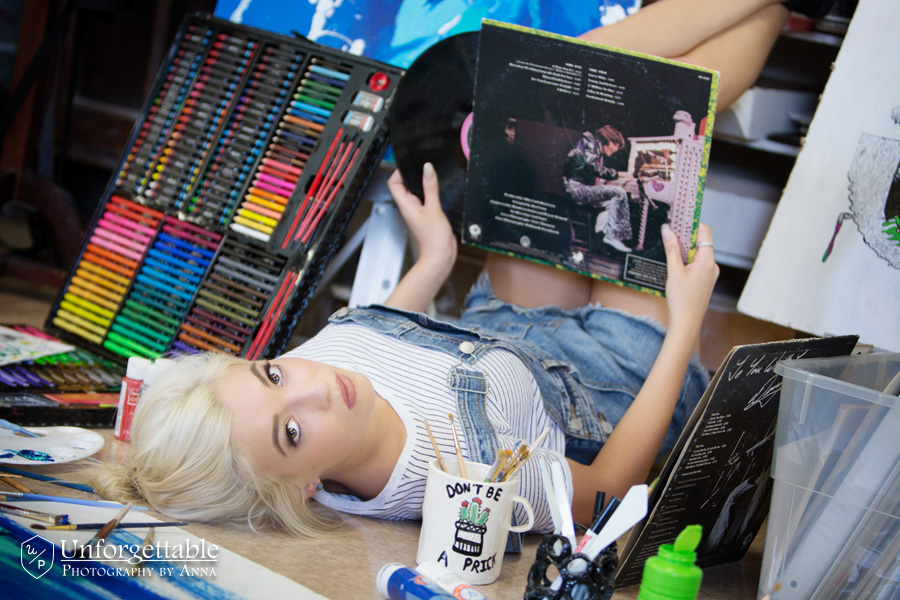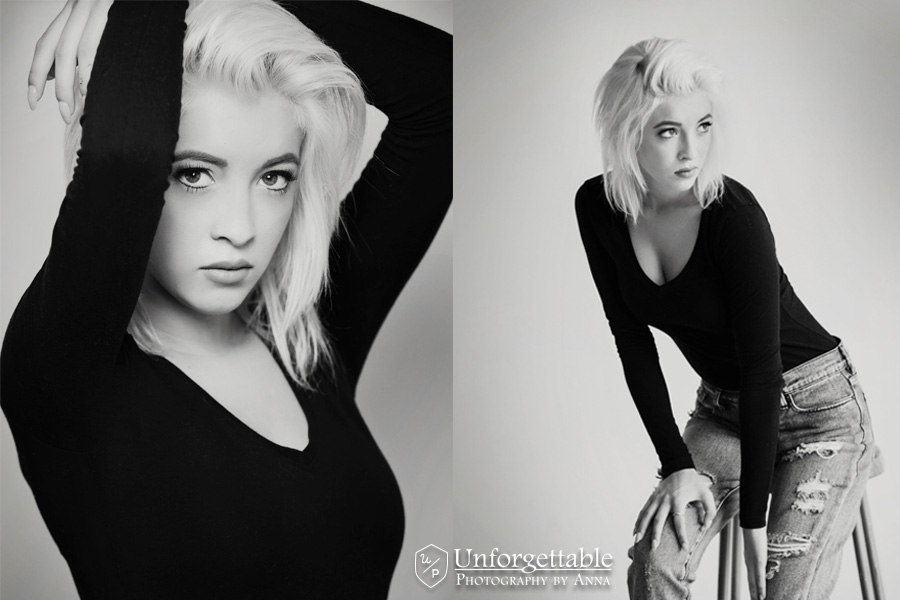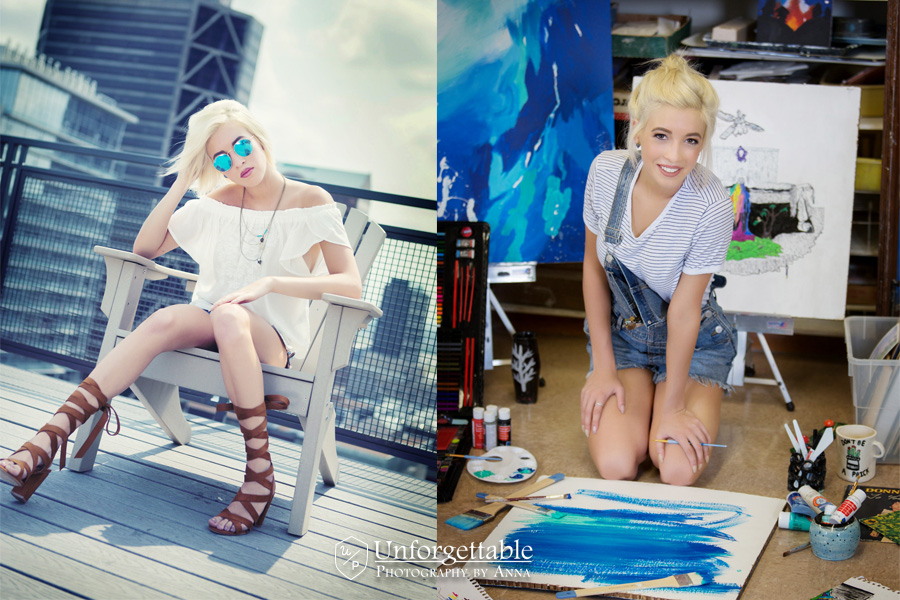 I love all of the variety!! Ahh! I know that she was pleased to have such fab senior portraits! My fave is the one above in the chair…so cool. Thanks so much for sharing this session with us, Anna!
You can find more of Anna's work on Facebook and Instagram!
Thanks for reading SSG!
Megan