Today's featured senior session comes to you from Heather Buckley Photography, located in Highland Park, Texas!
Describe this session for our readers:
"Miss Jaime decided on the 'city girl' location in Highland Park, Texas. This location has high-end store fronts, brick sidewalks, very clean and chic. It was an absolutely perfect fit with her classic, girly, modern style."
What inspired this session?
"Jaime loved the vivid colors of the tiles and store fronts that this location offers. She has an old hollywood glam look to her and this location just made her glow!"
What gear did you use?
"Canon 5d mark iii 50mm 1.4"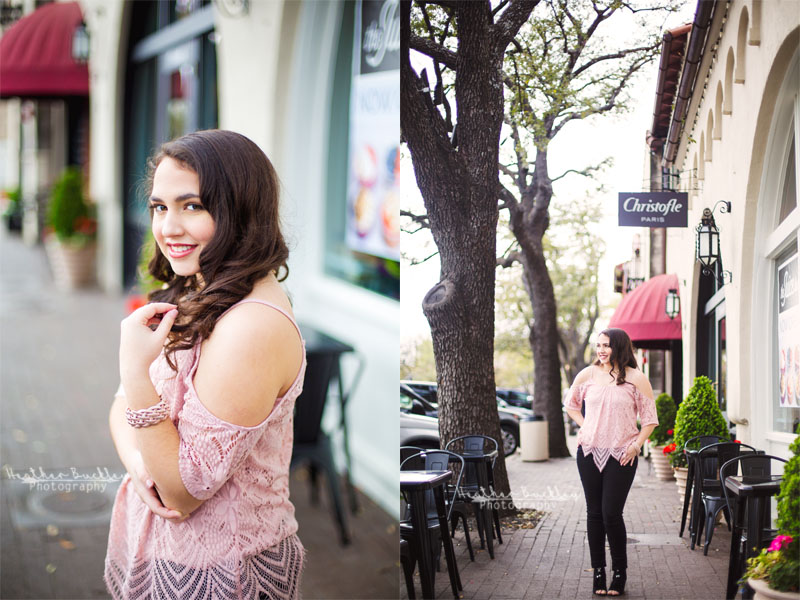 I love the tiles as well! And I love her in the blue!! But really, she looks amazing in all of them:) Thanks so much for sharing this session with us!
You can find more of Heather's work on Instagram!
Thanks for reading SSG!
Megan