Today's featured senior session comes to you from Dash Photography, located in Atlanta, GA!
Describe this session for us: 
"Chase came to me with a desire to be out of the box. She wanted a unique Senior session that encompassed both the latest trends, but timeless beauty that represents her during this season of life. She wanted an urban flare, but the same ethereal light our style is known for. We decided on the top of a parking garage in the heart of downtown Atlanta. The light reflecting off some of Atlanta's most well known buildings is nothing short of an epic scene. Chase's trendy yet simple style, and this unique and often unnoticed parking garage created the perfect look we were going for. She decided to add a pop of color to an otherwise neutral session with that jaw dropping purple dress. I could hardly stand it when I saw the contrast with the gorgeous golden light. She was thrilled with the results, and so was I!"
What inspired this session? 
"Chase and her mom wanted unconventional senior photos. They wanted the "wow" factor. Her mom used words like outrageous and phenomenal. She has passed down her charisma and vibrant personality to Chase. I really pulled from their desire for "outrageous and phenomenal", and combined what I envisioned those words to mean with the urban flare and monochromatic wardrobe Chase chose."
What gear did you use? 
"I shot with a Canon 5D Mark iii, Canon 50mm 1.2, and Canon 24-70 2.8 II. I had plenty of natural reflection from the buildings."
Hair & MUA?
Hair: Ariana with Make Me Up GA
Make Up: Mac Cosmetics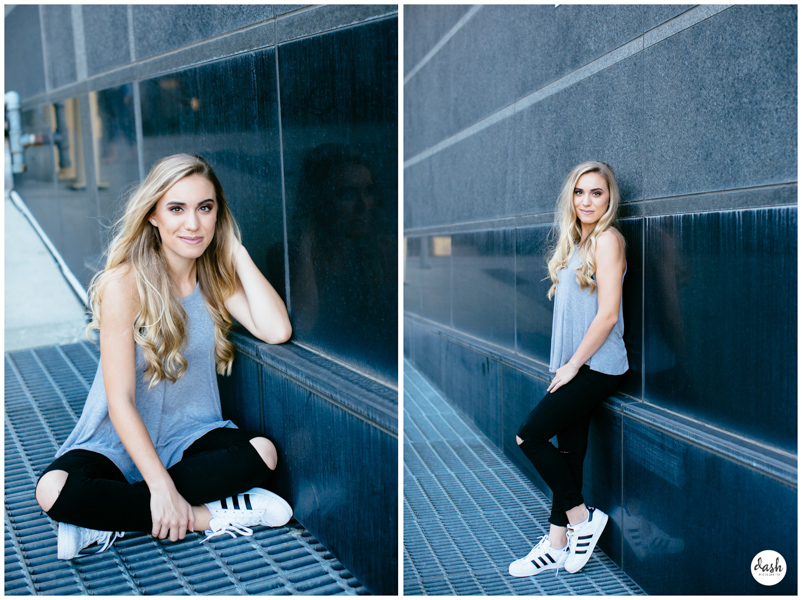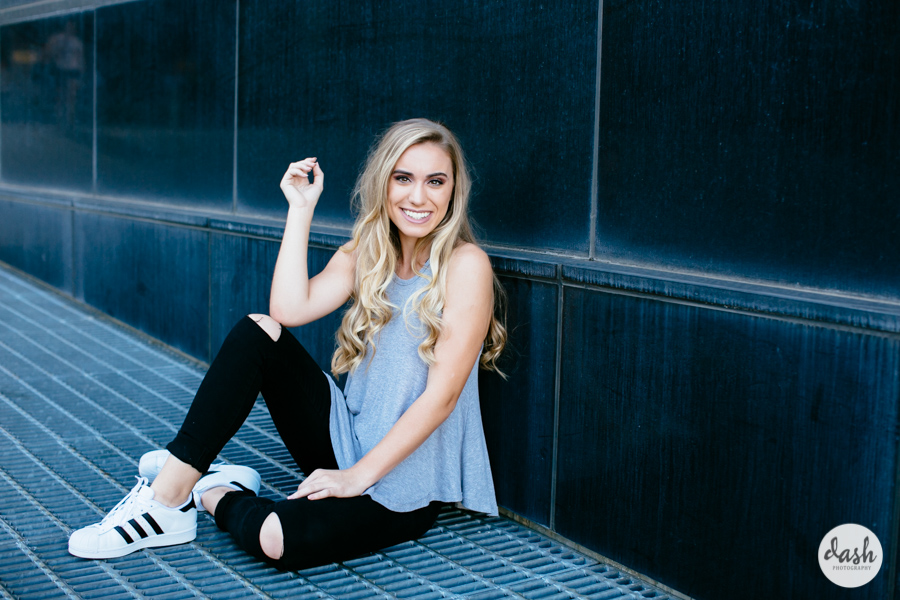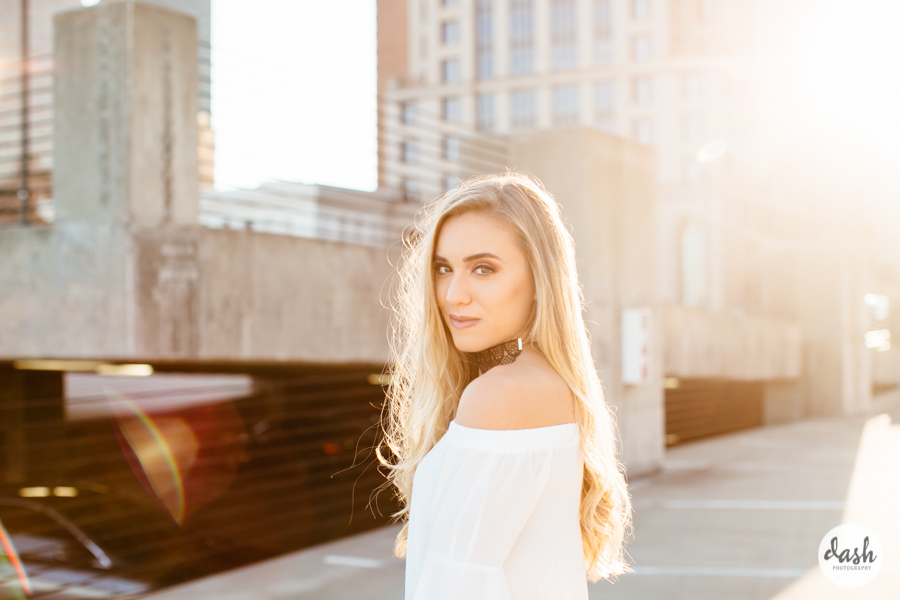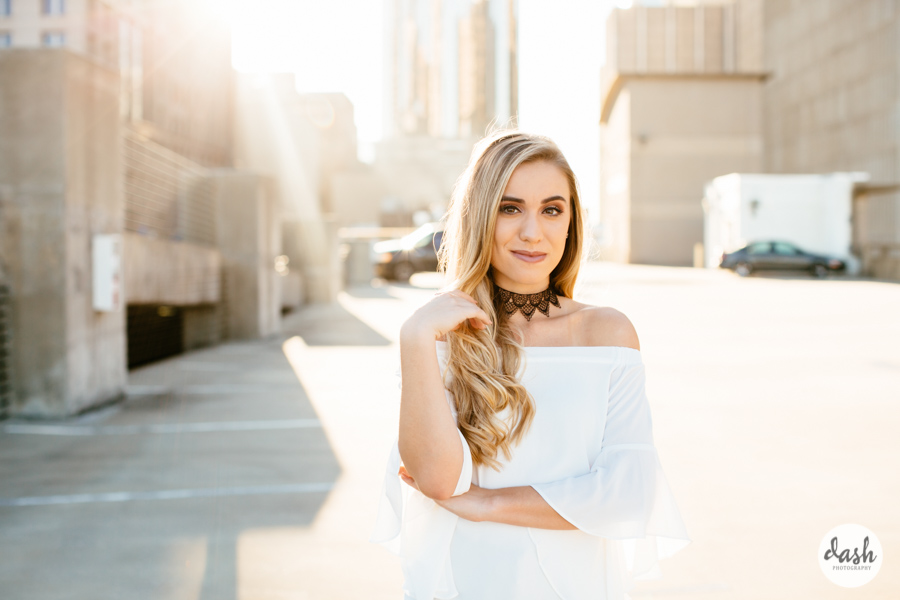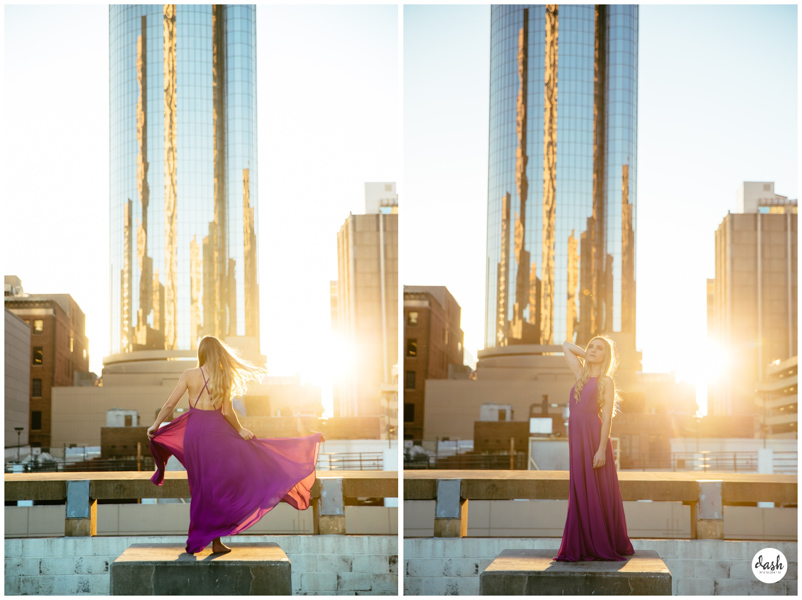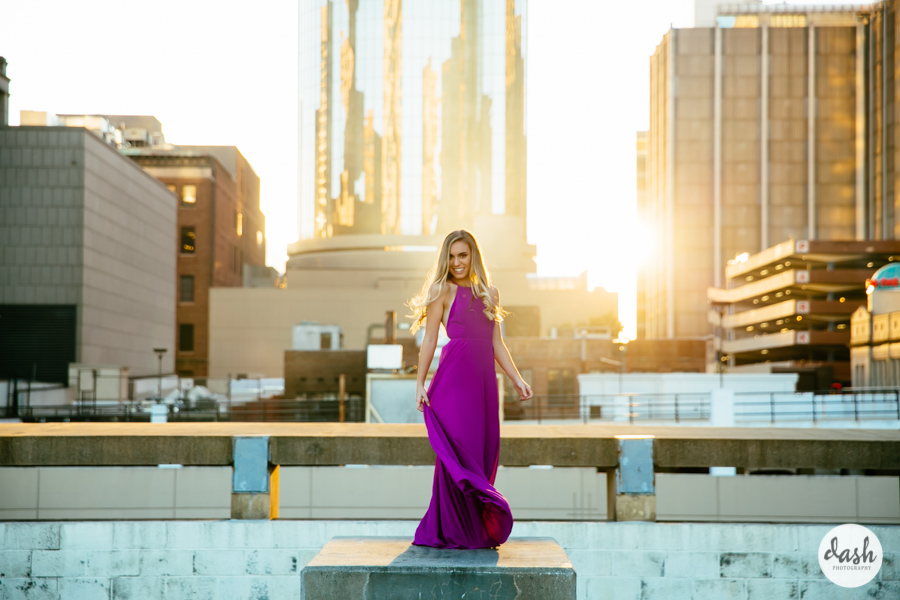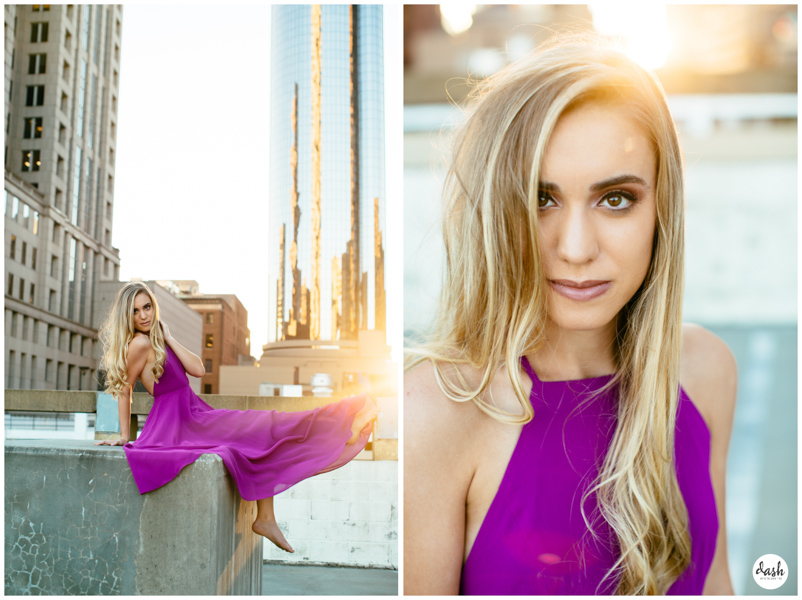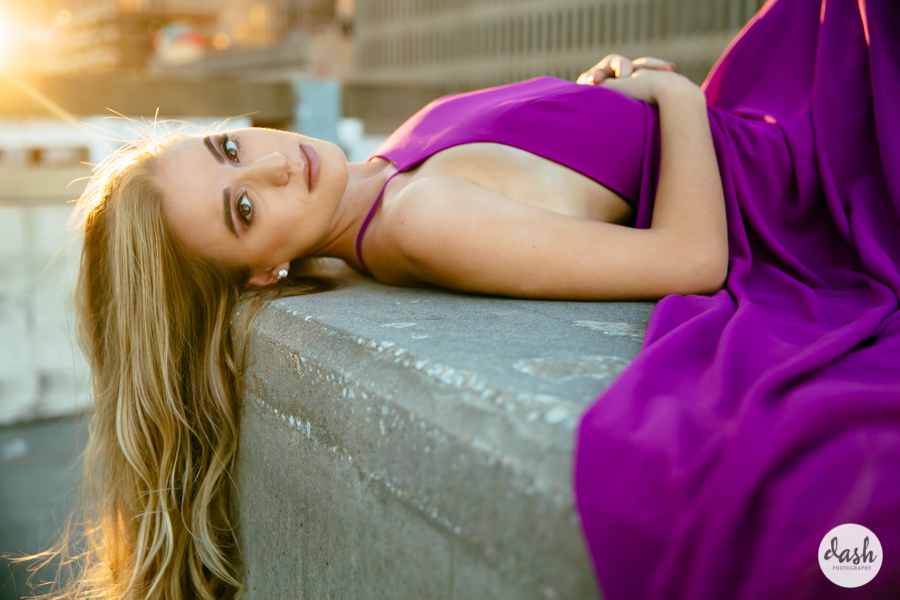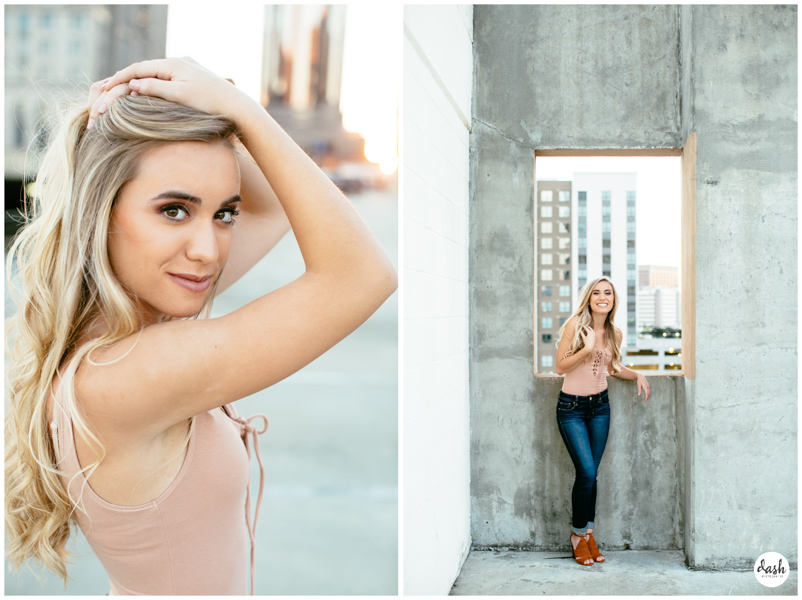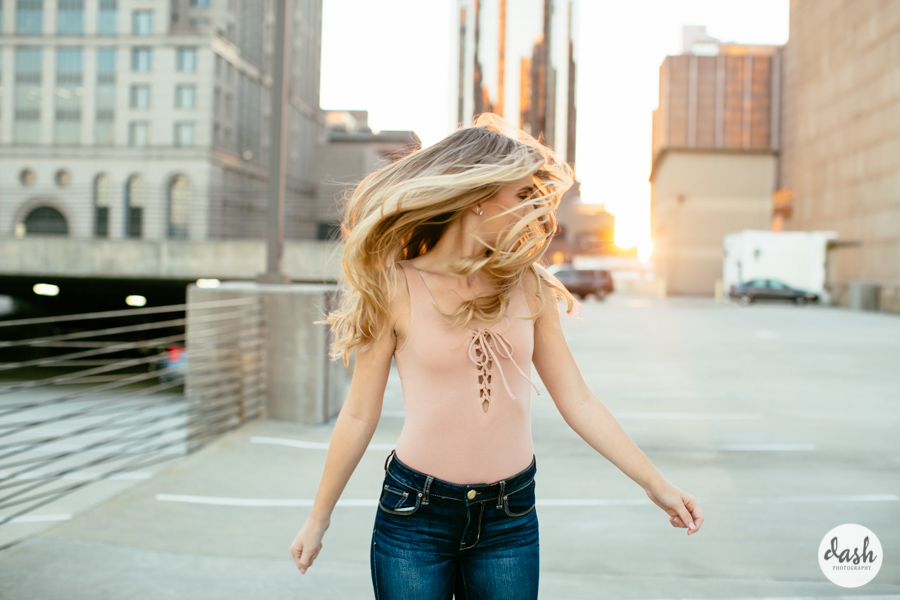 Ohhhhhhh I love these!!! I love that she wanted to be out of the box:) These shot are amazing, well done!
You can find more of Amanda's work on Facebook and Instagram!
Thanks for reading SSG!
Megan