Today's featured senior session comes to you from Micah Williams Photography, located in Boca Raton, Florida!
Describe this session for us:
"Maddie's senior session was very special to me. I photographed her senior a few years prior when I lived in Georgia. I had moved to Arizona before Maddie was a senior, and she decided to make the trip all the way from Georgia to Arizona so that I could take her senior photos as well. I felt so honored that she chose to travel that far for me to take them! What made this even more special was that I just found out that I was moving to Boca Raton, Florida, so I photographed her my very last night in Arizona. Maddie was inspired by my light and airy photos and really wanted to incorporate that with a desert background. I couldn't think of a better location than Papago Park to showcase Arizona's natural beauty and wonder to make Maddie's session stand out and be exactly what she wanted. We had the dreamiest light for our session and that combined with Maddie's beauty and bubbly personality just made this session magic!"
What inspired this session?
"Since Maddie was traveling all the way from Georgia to Arizona to have her senior portraits taken by me, she really wanted a session that screamed "Arizona". She wanted nothing more than to have photos unique to her classmates, who would have theirs taken in Georgia. Maddie was also inspired by light and airy photos and we made sure to shoot during the beautiful golden hour to make Maddie's senior session dreams come to life!
I also loved that Maddie is wearing jewelry made by her Aunt – Whispering Prayer – it just added such a special touch to her session."
What gear did you use?
"Nikon D3200 and primarily my 50 1.4 lens"
Hair & MUA?
"Maddie is so talented and did her own hair (2 days old!) and make up! 
Her beautiful outfits all came styled by Blessed Boutique in Georgia."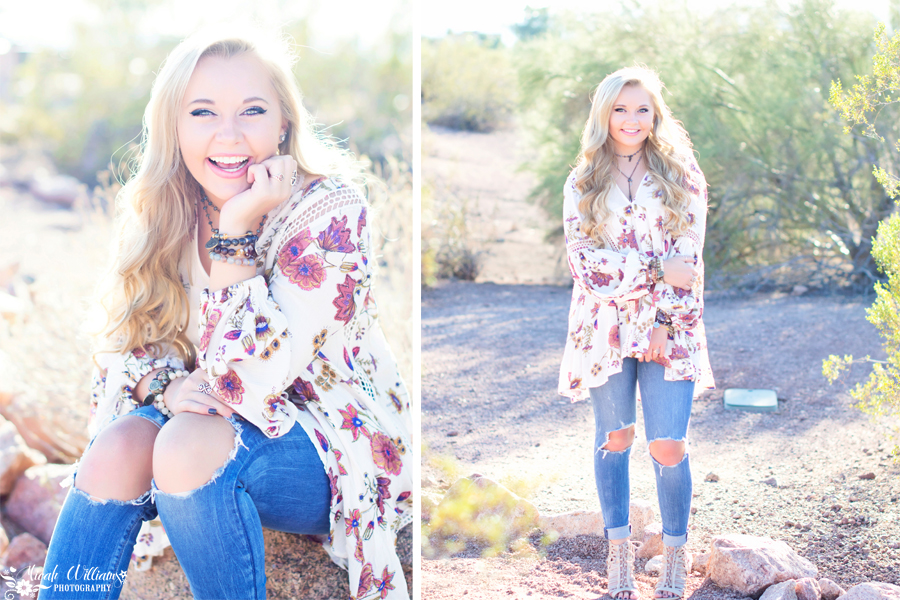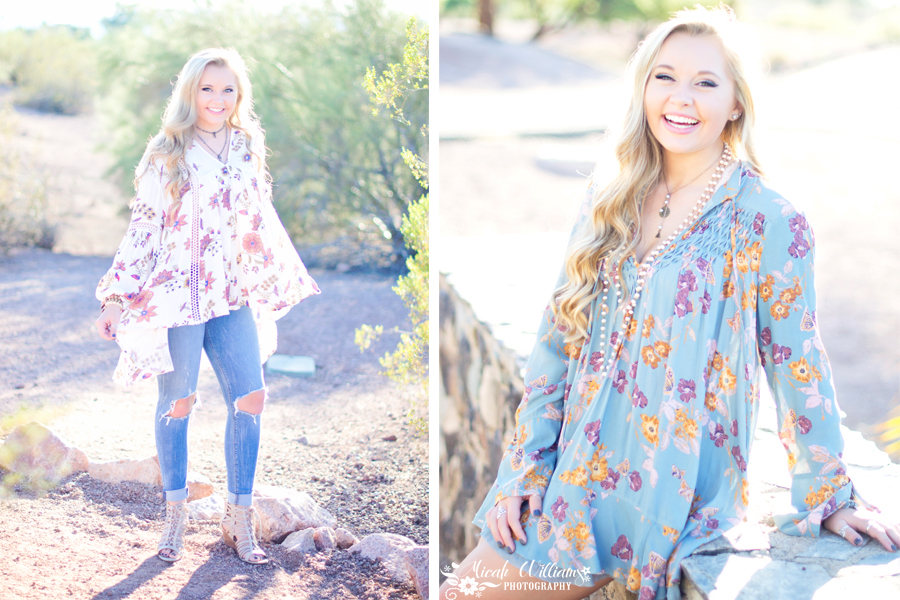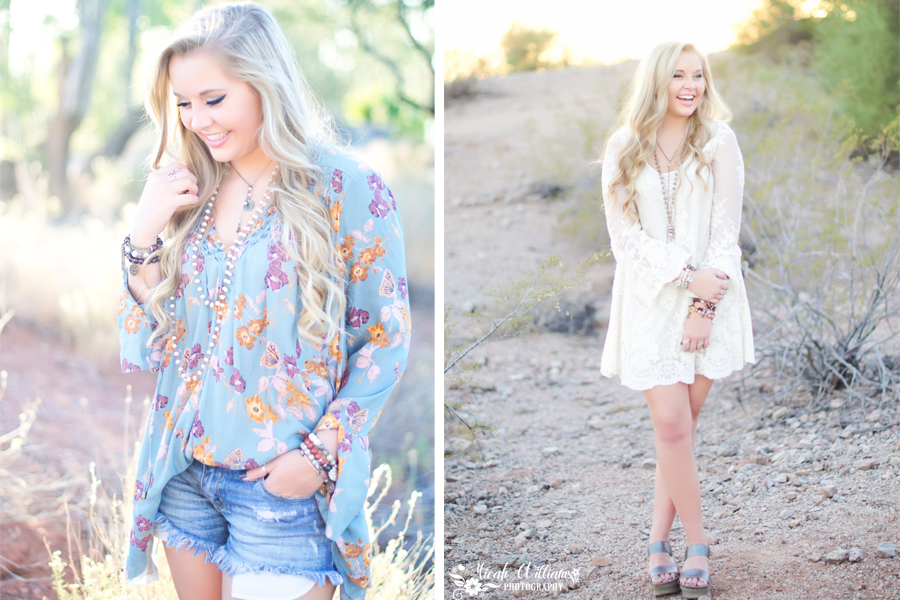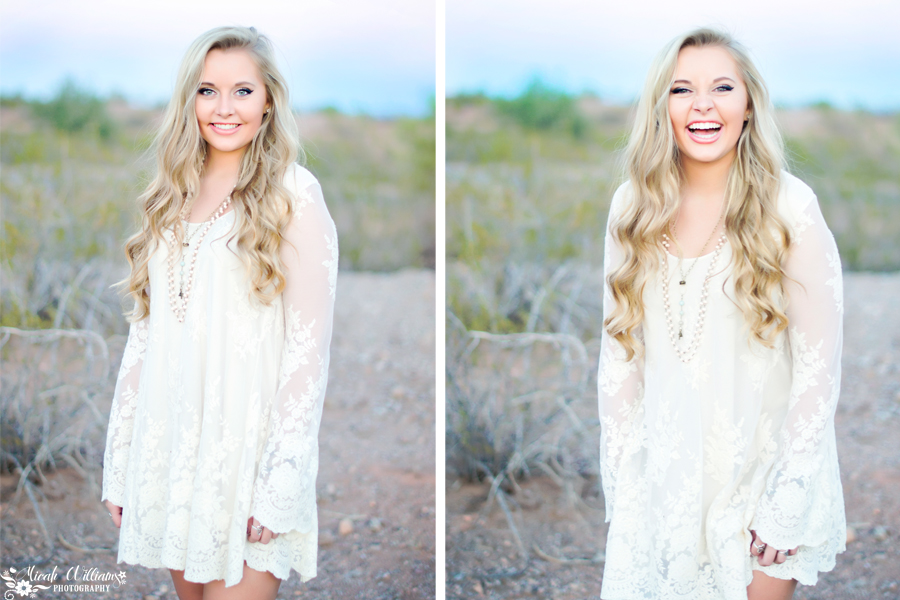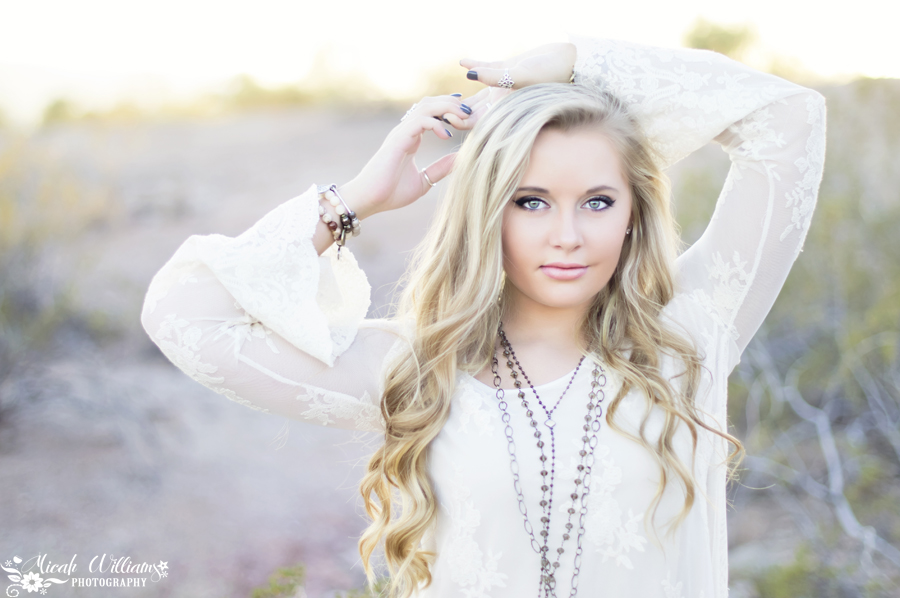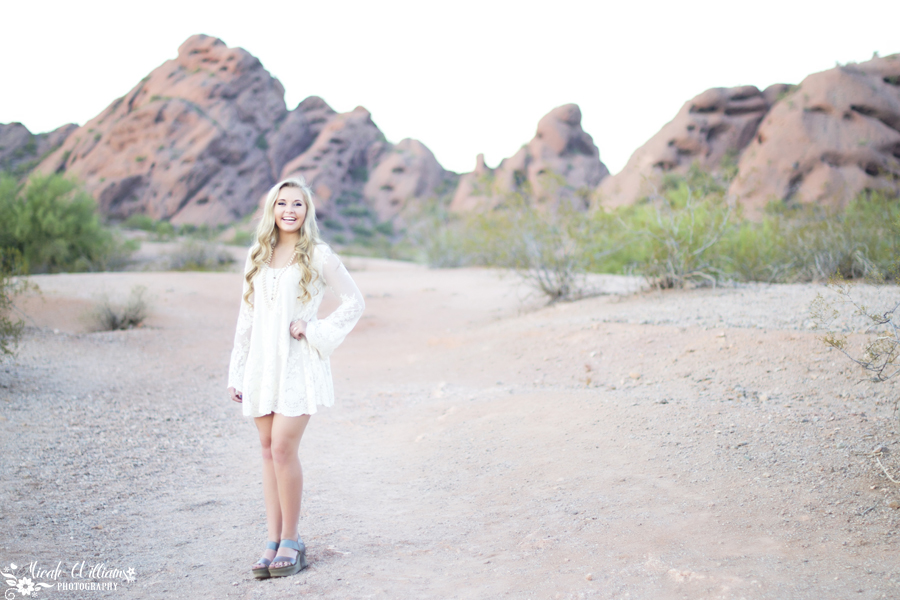 I love that she came to you in Arizona! She's such a beautiful senior and I love her style:) Thanks so much for sharing this session with us!
You can find more of Micah's work on Facebook and Instagram!
Thanks for reading SSG!
Megan